Last Kiss
I am sooo proud of joining the talented team of "last Kiss" by John Lustig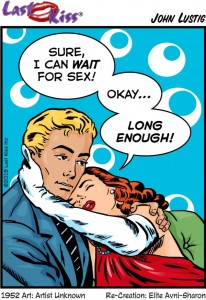 this is both great honor & totally fun ! what are the odds
I started following John Lustig (famous American Comics books writer) about 8 years ago
John has a daily funny/sexy cartoon, based on old vintage comics panels ( i love those so much- i have a huuuge arsenal of them at home) with hilarious new script and text baloons
later- i did get to meet this awesome gentleman in a Comicon convention in NY in 2008, and was amazed of how lovely and nice he is to all his followers and fans.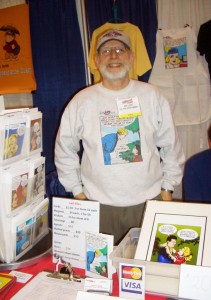 I told him of the love i have for old comics, even gave him a pin with my wedding invitation's illustration on it. and he still remembers it !
i followed his daily jokes and comments since- then, one day it hit me- perhaps i could be one of his painters too ??
especially that he is always so kind to his artists, give them full credit and a big stage
here- read the warm welcome he gave me on the "last Kiss" Blog
so i was very lucky to have John chose me for a member of his fabilous creative team ( now it is international !).
it is wonderful to work with him, he gives me free hand and a kind dead line.
also- the day our first collaboration aired- his news letter gave me a great welcome too…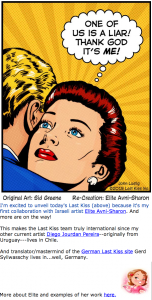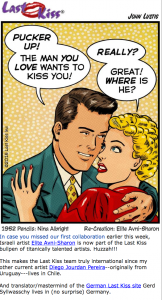 I highly recommend visiting Lustig's site  & subscribing to his news letters ( daily funny, clever & lovely cartoon fresh on your doorstep each morning)
Also – here is his Facebook page  where i love browsing every day for the cute little highlights his columns teach  me of life, love and sex. how does he come up with all of these ideas
also- last kiss has great merchandise too. i won some real great cards at a lottery he gave once (many years ago), and now there are shirts and bags and sticky note pads…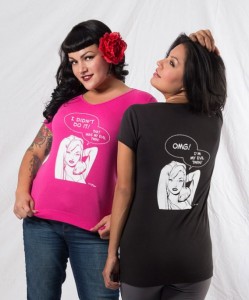 anyway-  since we have only just started- i am still struggling to find my style for "the last kiss"
perhaps you could help me ?
i like the pop up dots style
but also adding old texture
and not completely over the retro flat look..
so- what do you think ?…